Choi Yuree releases 2nd mini-album 'At least only we'
Singer-songwriter Choi Yuree on 15 December 2020, came out with her 2nd mini-album 'At least only we'. The album consists of 6 songs, all written, composed, and arranged by Yuree herself.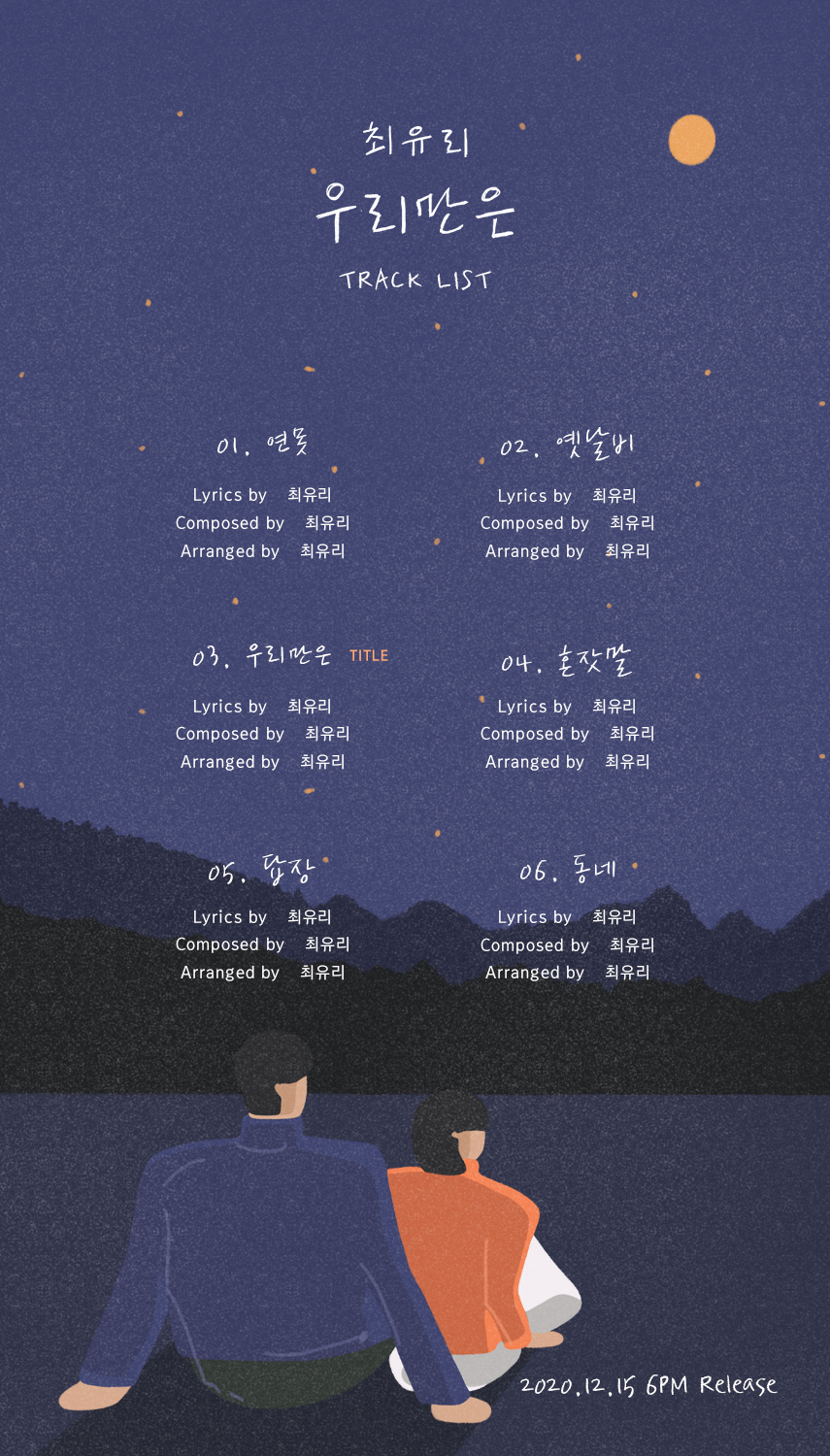 Yuree has packed different interpretations of the word 'We' in the 6 tracks to give 6 different songs centered on the same theme.
The title track 'At least only we' is placed at #3 on the album. It is a hopeful song saying 'I hope we can stay as free as we are no matter what happens'. The title of other tracks from the album are Pond, Mom, Monologue, Reply, and Home.
'Pond' is a sweet song about how we see ourselves and our reflections. It talks about seeing one's relationship as a comforting and clear place when looked at in the pond.
'Mom' is a song of gratitude for being there for her through hard times.
'Monologue' is an interesting visit into Yuree's mind, explained by the maker as 'the thoughts that I talk to myself when alone'.
'Reply' is like a warm and loving reply to the fan letters that she receives, as she goes through the stock of them in her room.
'Home' is a warm, nostalgic song about the songwriter's hometown; where now, there are a lot of new buildings and new people. However, it still has the same old familiar, comforting path that she has always walked on.
Choi Yuree's self-written and self-composed 2nd mini-album 'At least only we' brings in a fresh feel. The singer's casual and relaxed voice adds an element of ease to the songs. Thus making the overall album a light and perfect listening list for the holidays.
You can listen to Choi Yuree's 2nd mini-album 'At least only we' on Spotify and Apple Music.
IMAGE COURTESY – SHOFAR MUSIC.